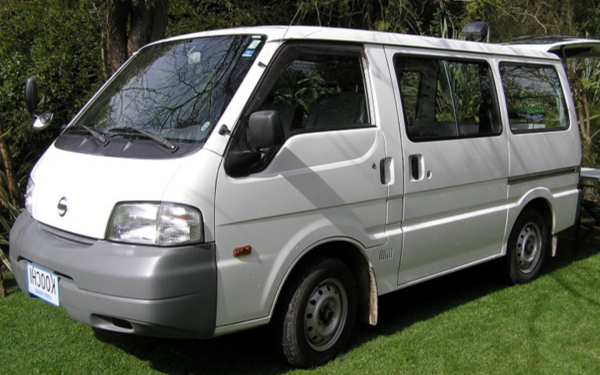 Our sleeper vans are comfortable roomy Nissan Vanettes. They are powered by economical 4 cylinder engines with automatic transmission and have cabin air conditioning. A purpose-built comfortable double bed is in the rear, with storage beneath the bed base for equipment and baggage.
A functional kitchen with tap water and sink and a portable 2 burner gas cooker is accessed from the back.
There is a portapottie stored under the bed.
Equipment:
CD Player
Power Supply: 12v on dashboard
Camp table & 2 camp chairs
Chilly Bin (Igloo)
Bucket & flashlight (batteries not guaranteed)
2 Burner Gas Cooker
Cooking Utensils: Full Set of Pots, Pans etc
Crockery/Cutlery: Full Set of utensils, plates bowls etc
Linen: Duvet, pillows, blanket, sheet set, towels
Bed Size: 2.0m x 1.4m
For more detailed information, view the Equipment page.